42" Plug Aerator - UNIPA42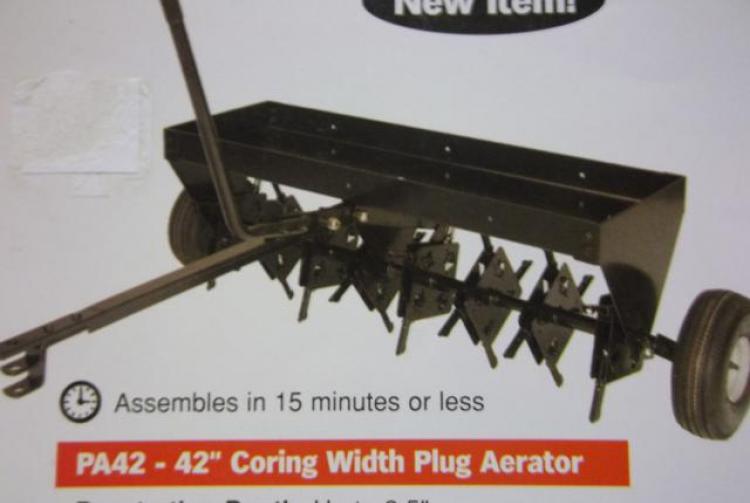 Description
42" Plug Aerator for use with lawn tractor. Assembles in less than 15 minutes.
Penetration: Up to 2 1/2" -
Engagement: Single lever action. - Engage the unit from the seat of your tractor. -
Tray Capacity: Holds up to 150lbs securely. -
Wheels: 10" Pneumatic. - Maintains traction under difficult conditions.
Hitch: Multiple height. - Compatible with any lawn tractor.
Plugging spoons: 32, 13GA Steel. - Creates more holes on each pass.